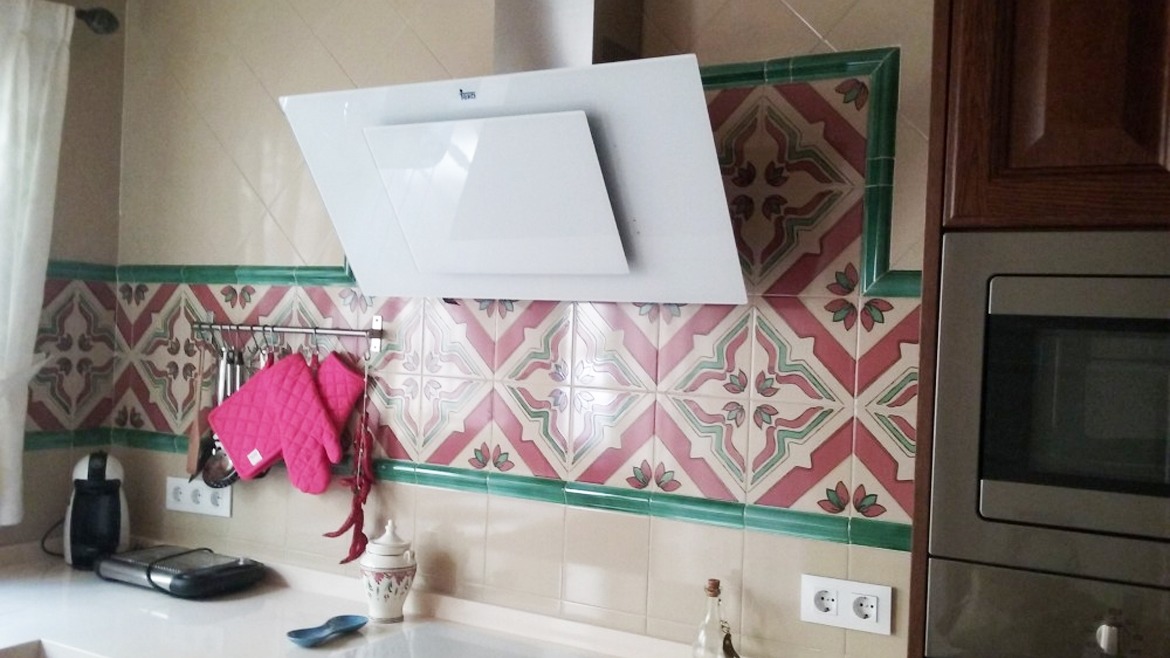 There are times when we like to remember traditions or, simply, we would like to give our house a more vintage look, as they say now, and there is nothing better for that than to make use of rustic tiles.
You can find them in different shades , but the traditional one, the one that gives that old look, is the brown of a lifetime, the one that takes you back to the past. In addition, you can find them made of different materials such as, for example, stoneware or ceramic, which are perfect for use in kitchens, bathrooms and outside your home.
Kitchens with a rustic touch
We know perfectly well that the nerve center of every home is the kitchen, and that is why, if you spend a lot of time in it, you have to make it comfortable and cozy, especially if you also use it to eat.
Rustic tiles to tile it are a great asset, and we will achieve a different atmosphere. You can always use rustic tiles of different shades and colors on the floor and on the wall to provoke contrasts that are like cinema. The more classic brown tones go great with the traditional white wall, and if you place them near a dashboard, they will stand out much more. And as an advantage, they are very hard and resistant.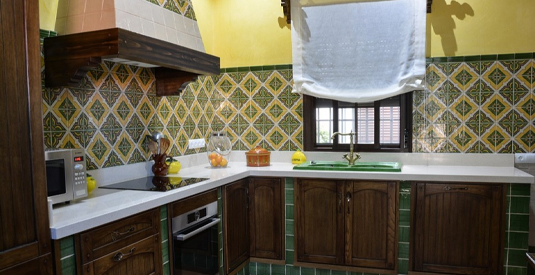 And the bathrooms?
Well, good rustic tiles are also great in the bathrooms, truth be told. Until relatively recently, people thought that rustic tile was of a lower quality than others, and that it was a piece whose finish is not fine. However, nowadays the rustic tile is very practical, and great to make countless different vintage settings .
And, as if that were not enough, with rustic tiles you can also create those contrasts in the bathrooms that we have talked about before.
Rustic tiles for exteriors
Yes, rustic tiles also adapt perfectly to exteriors (gardens, terraces, patios ...).
In fact, with them we give a retro touch to those spaces, in such a way that we make them differentiate themselves from those of the others. Placing these tiles on your patio, even on your porch , in whatever combination and arrangement you can think of, will cause a cozy feeling when it comes to spending time in the sun.
At Artesanía Sevilla we have a wide variety of rustic tiles perfect for any room in your home.
Come and meet us!