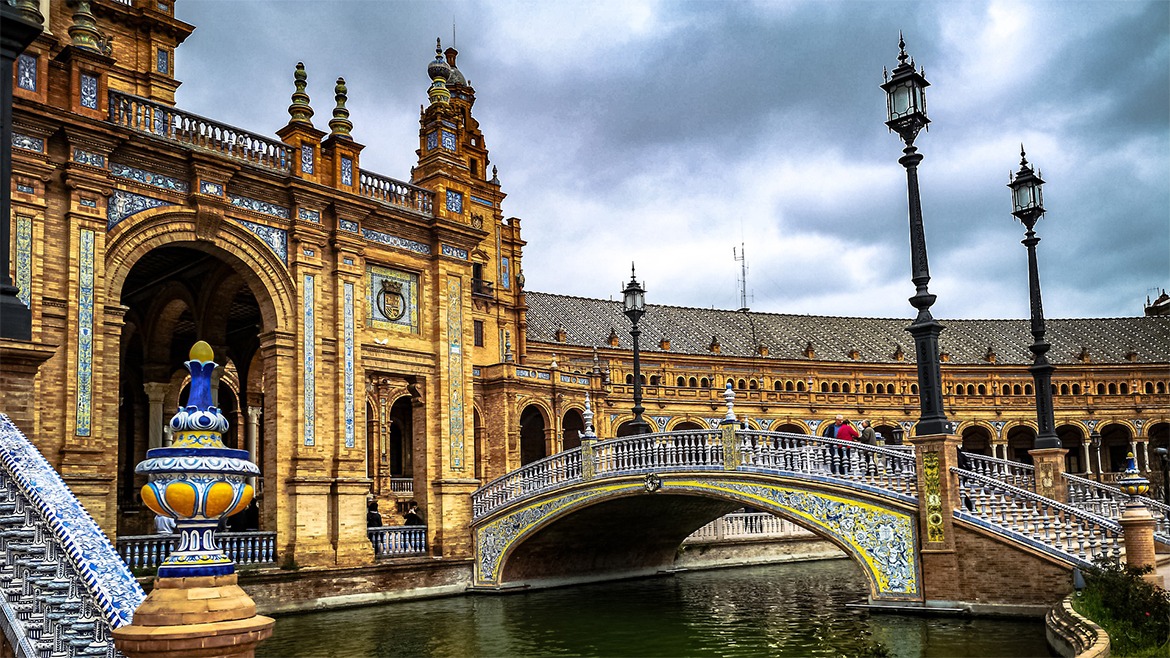 Plaza de España is one of the most wonderful places in the world. What is clear is that a unique monumental complex, belonging to regionalist architecture, and is a sample of how Sevillian tiles can decorate to take aesthetics to another level.
The most iconic monument from the 1929 exhibition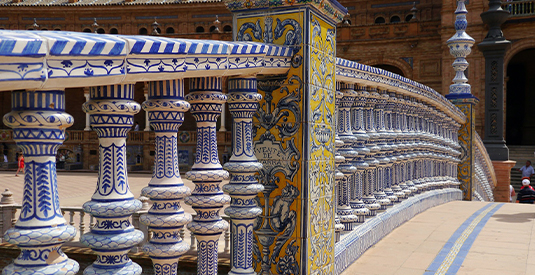 Undoubtedly, this work by Aníbal González was the most representative of that exhibition, and it turns out that the Sevillian tile is the absolute protagonist in it .
This square was made of exposed brick and decorated with lots of ceramics, coffered ceilings, carved marble, wrought iron and embossed. All the elements provide a great feeling of a Renaissance building with Mudejar-style airs .
The Sevillian tiles are on the walls of the square, on benches to sit on that are completely made of ceramic and that separate the space from the 48 provinces of Spain , in alphabetical order. In each space appears the shield, the map and a mural in which a fact of its history is told.
The province of Seville itself does not have a bank per se, but is represented in each section of the provincial arches at the beginning and at the end.
In addition, the Sevillian tile is also present on the balustrades of the stairs, with ornamental floral motifs.
Without a doubt, the Plaza de España in Seville is one of the most beautiful monuments in the world, and its beauty has made films of international importance have been recorded here, such as Star Wars or Lawrence of Arabia.
At Artesanía Sevilla we are specialists in the manufacture of quality handmade tiles . Find out what we can do for you!