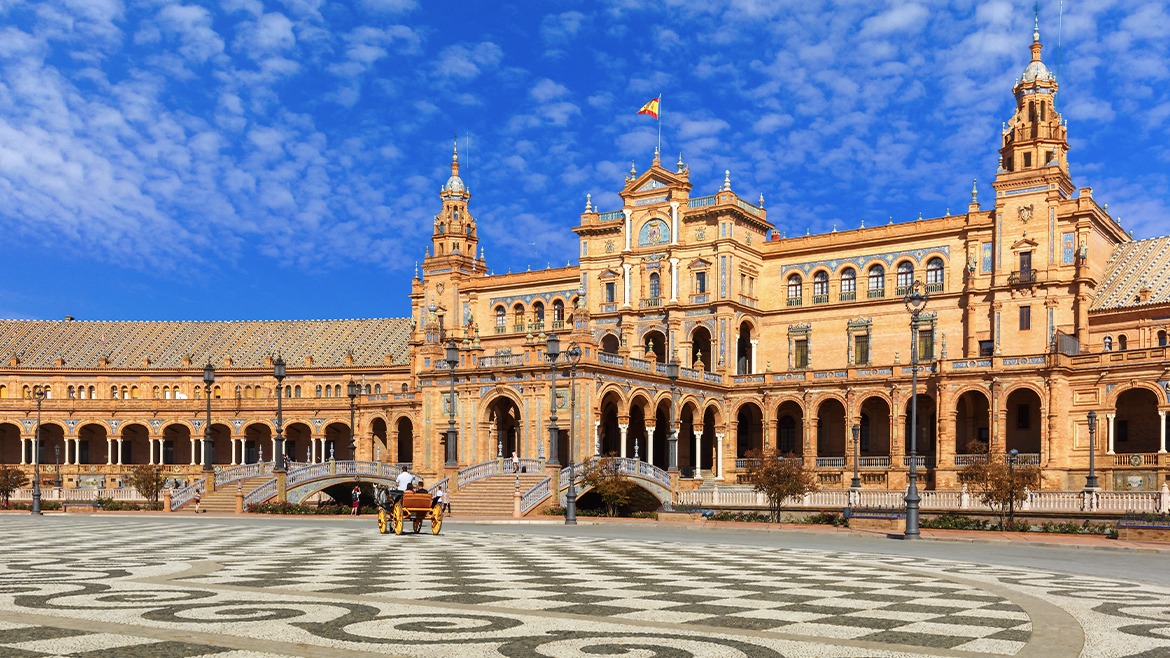 If you have ever walked through the wonderful Plaza de España in Seville , surely the first thing that caught your attention is the tile bench in which all the provinces of our country are represented. As you know, that work of art was made for the Universal Exhibition of 29 in Seville. In this post we tell you a little more about it: La Plaza de España, a great exponent of Sevillian tiles .
Today we are going to start talking about those benches, and we will start with the province of Malaga .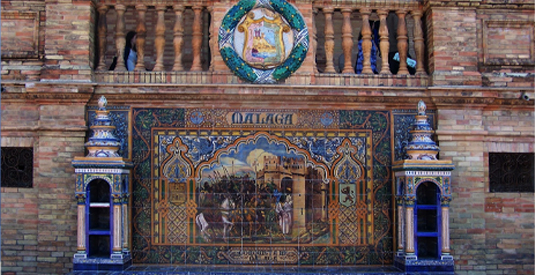 Malaga in tiles
The mural dedicated to Malaga in the Plaza de España represents the assault on Malaka in Phoenician times . This was one of the most time-consuming acts during the Reconquest, and the reason was that the city was heavily protected.
In the upper part of this mural is placed the coat of arms of the city, made of tiles and ceramics .
We tell you more about the shield.
The history of the Malaga coat of arms
The shield represented in the Sevillian tiles was created by virtue of the Royal Decree of the Catholic Monarchs in 1494 . In the ceramic work you can clearly see what its heraldry is like. On a blue background there are mountains in which we find a castle on them and a town and a port in the lower area. All arranged on the water.
There are two patterns with ermine cloaks and gold robes, in addition to the collar of Santa Paula.
The timbre is an open crown with precious stones and with eight colors of acanthus with pearls.
The entire heraldic composition is surrounded by a ribbon in which the motto of the city appears : "The first in the danger of freedom, the very noble, very loyal, very hospitable, very beneficial and always courageous City of Malaga." This legend appears written in black, in what is known as saber letters.
On the other hand, the small town that appears on the shield and the mountains represent the city and Mount Gibralfaro respectively. The two saints that appear in it are the patrons of the city, called "the martyrs." Actually, they are Santa Paula and San Ciriaco .
Equal parts beauty and history
If something has a tile, it is that it can be part of a larger story, and that is something that in the Plaza de España in Seville is one hundred percent palpable.
Thanks to the tiles, there are incredible murals of unparalleled beauty that bear witness to a past and tell a story.
The next post, we will tell you something more about another space of this incredible monument.